How The Trump Presidency Could Impact Real Estate Investing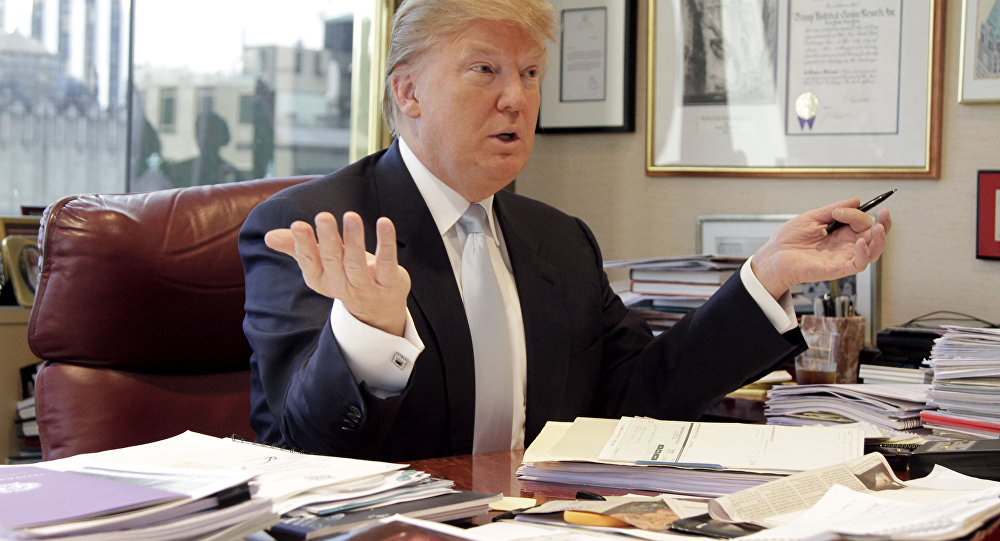 With the dawn of any new administration comes a degree of uncertainty for business in general. However, when considering how the Trump presidency could impact real estate investing, there are a number of factors already in play.
For one, the Federal Reserve Bank recently raised interest rates. As a result, 30-year mortgage rates are flirting with 4.5 percent for the first time in years. The Fed has also stated there will be another increase in 2017. Such announcements incentivize fence sitters to lock in the lower rate before another increase occurs.
However, nobody's ever seen a president quite like Donald Trump before, so we're clearly headed into uncharted territory. The good news is he's a real estate guy, so it's unlikely (potential conflicts of interest aside) he'll sit still for anything that could have a negative impact on the business. In fact, some pundits are betting his policies will foster tax structure changes with beneficial results for investors. However, others are noting two of the key planks of his platform could have detrimental effects.
"Most real estate experts have a sense that Mr. Trump's presidency will result in fewer business regulations," said Allan Glass, founder of ASG Real Estate in Los Angeles, in an interview with US News & World Report. "This would ultimately allow lenders to be more liberal with underwriting standards, and allow more nontraditional lenders to enter the residential lending markets."
Freeing up capital would definitely make it easier to acquire properties and start new construction projects. One of the biggest problems in the market right now is that demand is far outpacing supply. With more money out there to be had, new construction might well pick up.
---
Related: Here's What You Need to Know About the Current U.S. Housing Market
Watch: How Donald Trump's Presidency Can Impact Real Estate
---
On the other hand, Mr. Trump's immigration policies could have a detrimental effect on both investment and construction. After all, many of the Latinos he's vowing to deport are employed in the construction trades. With them gone, labor shortages in this critical area are likely to occur. This could also create a large number of vacancies in rental properties, as well as force many homeowners to sell if they are forced to leave the country.
"An environment of mass deportations and highly restricted visas could trigger a chain of events that could reduce real estate investment and increase construction costs,"
writes Zachary Harrison, president and co-founder of Platinum Drive Realty in New York and a contributor to Business Insider. "The construction labor market is already tight and eliminating millions of workers from this sector could yield labor shortages and impede building activity, thereby increasing both labor and construction costs."
Given the verve with which many of his supporters embraced this aspect of his campaign, it might be difficult for him to back away from this one—assuming he's still inclined to do so. Another factor is his policies regarding tax reform. He has stated his goal is to simplify the U.S. Tax Code. In doing so, there is a great deal of potential to reverse some of the advantages real estate currently enjoys. Analysts do not predict Trump will have a direct impact on local regulations or investing, similar to how recently the San Jose City Council voted to impose new renter protections.
"In simplifying, there could be a trimming of the mortgage interest deduction, reducing property tax deduction, and cutting of exemptions on capital gains from the sale of a home, writes Lawrence Yun, chief economist of the National Association of REALTORS, in an article for Forbes.com. "Moreover, for commercial real estate practitioners, the like-kind exchange tax deferral (also known in the industry as 1031) could easily be on the chopping block."
All of these things are possible, and only time will tell. Again, it's highly unlikely Mr. Trump will do anything to intentionally harm real estate investors. But in some cases, his hands may be tied, if he's forced to follow through on certain campaign promises.
Found this article useful? Subscribe to our real estate blog for daily news on real estate trends and predictions!