Home Ownership Holds Steady Across The United States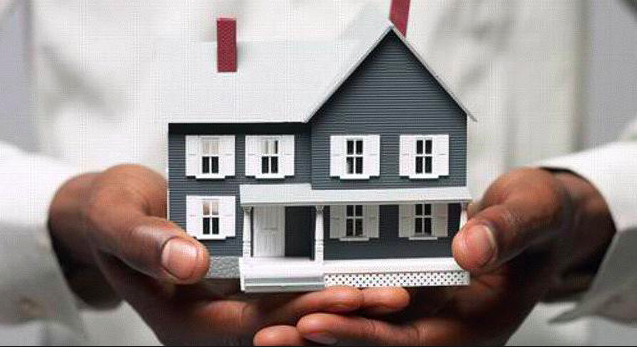 The U.S. Census Bureau's Quarterly Residential Vacancies and Homeownership report shows home ownership held steady across the U.S. at 63.6 percent during the first quarter of 2017. This is in comparison to the fourth quarter of 2016, when it came in at 63.7 percent. While some are hailing these numbers as good news, others say they also represent the lowest rate of home ownership in the United States since 1965.
Defined as the ratio of owner-occupied units to residential units, the American homeownership rate stood at 62.9 percent during the second quarter of that year and peaked in 2004 at 69.2 percent. So basically, depending upon your point of view, the Q1 2017 US home ownership rate shows only a modest downturn (which some are likening to no change at all). In sum, the national homeownership rate fell a total of 5.6 percentage points from its peak in 2004 and it is also currently running below its 27-year average of 66.1 percent.
---
Related: San Francisco Bay Area Housing Recovers to Pre-Recession Prices
---
Regardless of how you choose to look at it, the report's statistics follow a predictable course in most regards. Householders over the age of 65 had the highest rate of ownership at 78.6 percent and people under the age of 35 comprised the smallest group at 34.4 percent. With stats such as these in evidence, most analysts considered the findings mundane.
"The homeownership report is fairly underwhelming, with most key indicators remaining flat, or changing only modestly," says Zillow chief economist Svenja Gudell. "Still, there are a few bright spots; Hispanic and African-American homeownership rates rose, although they remain well below White and Asian rates."
White home ownership came in at 71.8 percent and Asians were second at 56.8. Latinos registered 46.6 percent, while African Americans were at 42.7. However, of all of the groups, the only one to register a significant uptick were African Americans, who came up a full point from 41.7 percent at the end of the fourth quarter of 2016. Latinos were up by .3 percent. And though the group still comprises the largest group of homeowners in the country, White homeownership declined by .4 percent.
Regionally, the Midwest leads the country at 67.6 percent homeownership (down from 68.4 last year), the South comes in second at 65.4 percent (up from 65.3), the Northeast chalks up a solid third at 60.6 (up from 60.2) and homeownership in the West trails at 59 percent, which is also exactly where it stood in that part of the country at the end of 2016.
So by and large, the numbers through the first quarter of 2017 show homeownership holds steady across the U.S. — for the most part. However, whether or not this is to be considered good news is a question of perspective.
Found this useful? Subscribe to our real estate blog to learn more about upcoming housing trends!