98 Percent of San Francisco Bay Area Housing Recovered to Pre-Recession Prices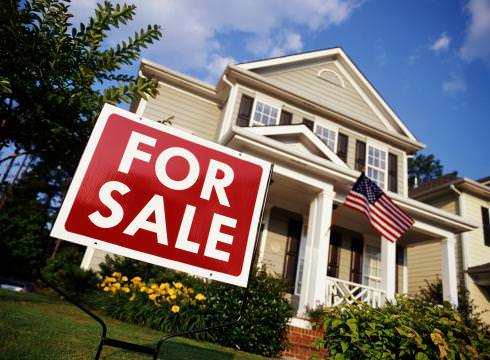 Analysts at Trulia, the online residential real estate company, have found that while the vast majority of metropolitan housing prices around the country have yet to recover their pre-recession values, 98 percent of San Francisco Bay Area real estate has recovered completely. In fact, prices in some Bay Area cities (most notably San Jose) have surpassed their pre-recession peak values.
Trulia's 2017 study of property-level home values compared the nominal value of homes as of March 2017 to December 2009 (the onset of the recession). Properties with equal or greater value as of March 2017 were considered to have recovered. Remarkably, only 34.2 percent of the nation's homes have recovered. Even compared to quarter 4 of 2016, the Bay Area housing market is noticably different. You can read what the condition of the market was like here: Update on the Bay Are Housing Market (16Q4).
This stands in stark contrast to the S&P CoreLogic Case-Shiller Index and the FHFA House Price Index, which indicate prices have exceeded their pre-recession peak nationwide. However, because those studies reflect aggregate measures, gains in regions such as the Bay Area, Denver, Dallas and Honolulu (to name just a few) are buoying the average. Meanwhile, metro regions such as Las Vegas, Daytona Beach, Tucson and Bakersfield are still well below their pre-recession peaks.
Three factors are said to be at the core of the recovery—income growth, population growth and the post-recession vacancy rate. As incomes rise, people tend to spend more for homes, which drives prices upward. Population growth increases demand, which also has a positive effect on pricing. This latter factor also feeds into the post-recession vacancy rate in a city. Fewer vacancies mean landlords can charge more for rental properties, which in turn increases the ultimate value of the property.
Conspicuous by its absence from that list of factors is job growth. While it's true job growth plays a role, the fact of the matter isjob growth must be accompanied by income growth. In this case, most of the jobs being created in the areas where the recovery is stilted are relatively low paying, so they have little effect on housing prices.
Owing in part to its abundance of well-paying employment opportunities (which draws a steady influx of new residents), San Francisco boasted a median home value of $1,112,438 as of March 2017. That number stood at $830,595 in 2009. In contrast, median home values in Las Vegas averaged $214,630 in March of 2017, as opposed to $306,028 at their peak in 2009. While 98 percent of San Francisco's housing stock has recovered from the recession, only 0.6 percent of homes in Las Vegas have recovered their pre-recession values. In the contrary, renters now dominate American cities compared to homeowners.
Ultimately, this means it's a great time to own property in the San Francisco Bay Area as housing prices have hit their pre-recession peak. In fact, in addition to rebounding from the Great Recession, values have gone on to surpass their 2009 standings in many cases.
Found this article helpful? Catch up on all the real estate housing trends by subscribing to our real estate blog!
Save up to 60% on Property Management in SF