A Visit to the NYC Real Estate Expo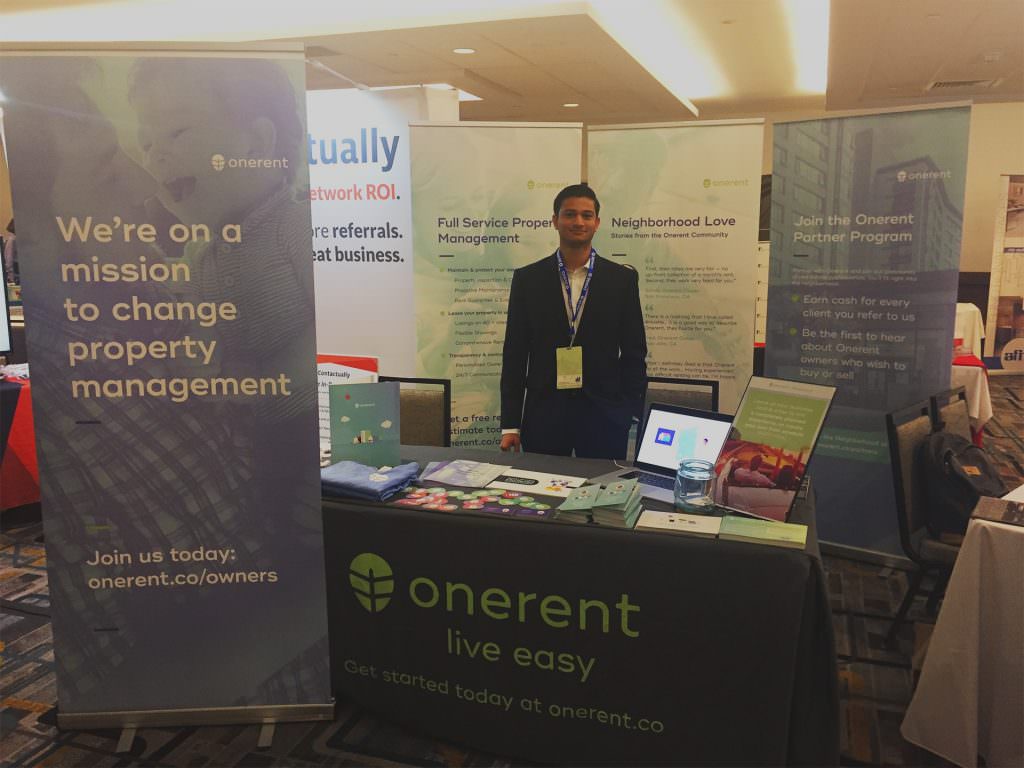 This past week we attended the Real Estate Expo in New York City hosted by the NYC Network Group. Onerent had the opportunity to showcase and I participated on a panel with some awesome folks including, Zvi Band from Contactually, Rick Sharga from Auctions.com, Marshall Cox from Radiator Labs, and Erik Wind from GeoData Plus.
We had an engaging crowd that asked some great questions on the impact that technology is having on the residential real estate world. I believe the common thread throughout all the questions and discussion was that the time has come for faster iteration and innovation in real estate. This is especially true when it comes to addressing the massive existing infrastructure of jobs, businesses, and development that are rooted in local markets.
In order to grow a new business in the industry, you must adopt technology and cleverly navigate around the infrastructure of real estate as it stands. Customer service becomes your full time focus as everything else is automated. Retaining a personal touch is ever more important to ensure automation is properly balanced.
Of course, real estate professionals are concerned with the impact that technology may have on their job security. I believe Zvi and some others mentioned that, yes, jobs may be more distributed to those responsible for building the technology and systems. But that what it meant is technology would instead enable those who are especially strong in their skill and allow them to achieve higher levels of success.
We learned a lot in New York and the market is an interesting dynamic compared to Onerent's current markets in the Bay Area, Seattle, and San Diego. The recommendations were for us to focus in on Brooklyn or Queens–but we also heard New Jersey is hot as well. When the time comes (soon 😉 we'll be working closely with some of the great partners established at the NYC Real Estate Expo event this year.
Looking forward to the event next year. Send me a note at chuck@onerent.co if you or a friend may be someone interested in Onerent on the East Coast!