Cost of Living in Singapore vs. San Francisco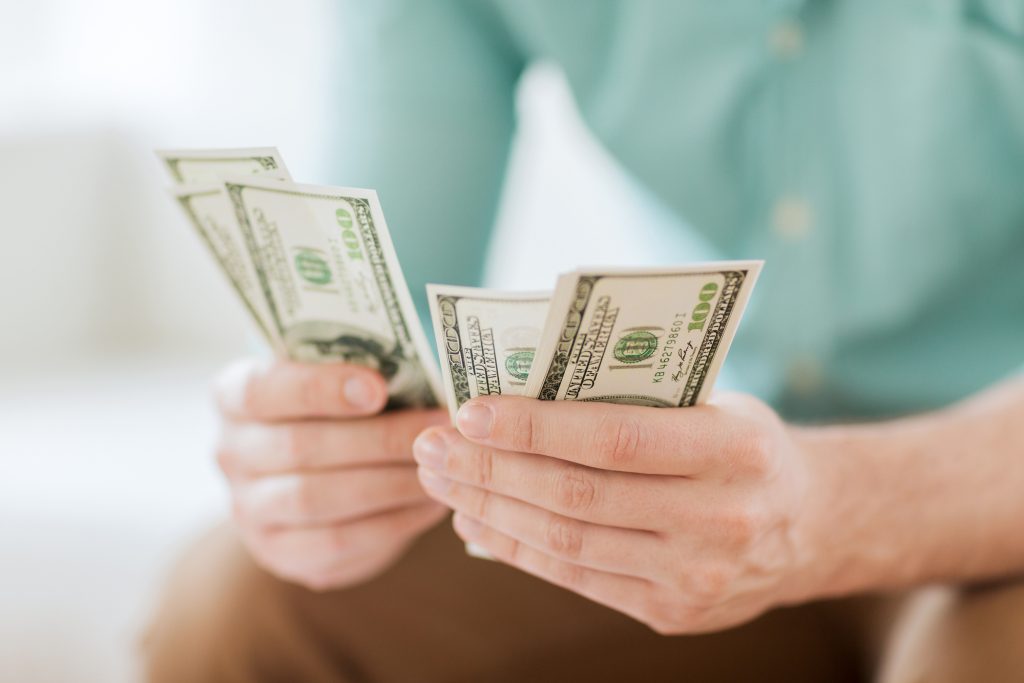 Residents across the world are looking to move right now as the work from home trend continues. Whether it be homebuyers looking to take advantage of low mortgage rates, or renters looking to stretch their dollar and get a bit more space, working from home continues to shake up the global economy in new and unforeseen ways.
While many people are setting their sights across the Bay, in other cities in California like Los Angeles or San Diego, or even other tech hubs like Seattle, if you're looking for an adventure, it could be worth your while to think global. 
Singapore is a popular destination in Asia for expats, with a high quality of life, modern economy, and a diverse selection of foods that would satisfy any foodie's taste buds.
Background on Singapore
Economically, the city-state is one of the Four Asian Tigers that began its growth in the 1960s and has been considered among the most developed nations in Asia. 
Politically, Singapore was ranked 4th out of 198 countries in Transparency International's Corruption Perceptions Index as one of the least corrupt countries in the world. The Singaporean government has been stable since its founding in 1965. Since then, the People's Action Party has formed the ruling government of Singapore and dominated politics for decades.
Culturally, Singapore is made up of a diverse, multi-ethnic population of predominantly Chinese, Malay, and Indian people. This means that the food, habits, and cultural customs in the country reflect many different ethnic backgrounds, religions, and languages.
If all of this sounds exciting to you, Singapore could be what you're looking for. Let's take a look at Singapore's cost of living to consider whether moving across the ocean is worth it for you.
Cost of Living in Singapore
Comparing the US Dollar to the Singapore Dollar, 1 US Dollar (USD) equals 1.36 Singapore Dollar (SGD). If you're earning USD, the exchange rate is certainly in your favor but not by much. You'll save a little bit of money from the exchange rate, but any large savings you might gain will come from lower costs of goods and services in Singapore. It's estimated that the cost of living in Singapore including rent is about 28% cheaper than San Francisco. Let's break that down.
Housing
Rent prices in Singapore are nearly 44% less than in San Francisco. That's impressive given that Singapore is not known to be a cheap city, but speaks more to the fact that San Francisco rental prices are astronomical.
A 1-bedroom apartment outside of downtown lists for an average of $2,826 in San Francisco, compared to a 1-bedroom in Singapore for $1,413. That's around half the price of rent in Singapore. For a 1-bedroom in downtown San Francisco, expect to pay $3,503 compared to $2,170 in Singapore per month, around a 38% difference.
Transportation
It's a good idea to dismiss any notions of buying a car in Singapore. A Toyota Corolla would cost around $22,000 in San Francisco. You should expect to pay $77,000 in Singapore. Various licenses and permits are required to own a car and pay for a regular parking spot in Singapore.
Car ownership in Singapore is designed to be prohibitively expensive because of the public transit system. It's cheap, fast, clean, and accessible, and if it really doesn't meet your needs, you can always find a taxi, or use Singapore's Uber equivalent, Grab. While a one-way ticket in San Francisco can cost you $3 or more, the same will cost you only about $1.30 in Singapore.
Healthcare
Healthcare costs vary depending on your healthcare needs. It can be difficult to estimate the costs accurately. 
Healthcare in Singapore is universal for Singapore's population. For permanent Singaporean residents, a mandatory automatic contribution is taken from their monthly wage and used to contribute to Singapore's healthcare system. Their system, Medisave, is used to pay for a basic healthcare package for the individual as well as routine medical visits. For Permanent residents in Singapore, the public healthcare system will be subsidized by the government and thus much cheaper since they are already paying into the system each month with mandatory contributions.
For non-residents who do not contribute to Medisave, you'll need to seek out private health insurance options in order to visit private healthcare facilities in the country. While non-residents can use the public hospitals, the costs without government subsidy are similar to private options, so it makes more sense to go the private route.
Education
If you have kids, getting them in school and the cost of doing so is certainly a major concern. Expats who are interested in placing their kids in a Singaporean public school can rest assured that English is the language of instruction in Singapore, making it easier for kids to adjust to their new environment. Parents have the option to enroll in public school by registering during the specific phase set aside for international students. 
There are specific requirements by the Singapoean public school system,  like taking the appropriate assessment tests and monthly school fees. Fees vary based on whether you are a Singaporean citizen, permanent resident, or international student. Depending on the age of your child, fees for international students range from $558 (USD) per month for primary age children to $1,300 per month for pre-university students.
There are also plenty of international schools in Singapore that teach to different Western education standards like the British GCSE or American education system. Being outside of Singapore's public school system, these can effectively be considered private schools that will charge accordingly. The fees for these types of international schools can range from $21,600 to $36,000 per year.
Food
Eating out in Singapore is roughly 33% cheaper than in San Francisco. If you know where to go, you can find places that locals prefer and probably save closer to 42% on eating out. While a meal at a more inexpensive restaurant might cost $18 in San Francisco, expect to pay only about $10 in Singapore.
Groceries are more affordable in Singapore, roughly 33% less expensive than in San Francisco. Rice is about 63% cheaper, eggs 39% cheaper, and chicken filets 47% cheaper. Oddly enough, a gallon of milk is nearly double the price in Singapore as in San Francisco, but on average, groceries will tend to be cheaper in Singapore than San Francisco.
Visas and Proper Permits
As someone looking to move from the U.S. to Singapore, the two most relevant work permits will probably be the Employment Pass and the S Pass.
The Employment Pass is targeted toward professionals in a "managerial, executive, or specialized job" who can expect a fixed salary of at least $4,500 SGD ($3,293 USD) per month. An employer or appointed employment agent must apply for the pass on behalf of the candidate, and the candidate should have "acceptable qualifications" often considered to be a university degree and professional experience.
The S Pass is targeted toward more skilled technicians who expect to earn a fixed salary of at least $2,500 SGD ($1,830 USD) per month. Eligibility depends on holding a degree or diploma and having relevant work experience.
If you have a more specific situation and these do not apply to you, the full list of work visas can be found at Singapore's Ministry of Manpower page.
Final Thoughts
All of this should give you a good first look at the cost of living in Singapore vs. San Francisco. Our hint, it's cheaper if you know what to look for. While some things like an international school education will be more expensive, many other things like housing, food, and transportation will be considerably cheaper than in San Francisco. Quality of life will remain high, and you get the perks of living in a diverse, multicultural society with plenty of food options from all over the world.