7 Reasons to Move to Seattle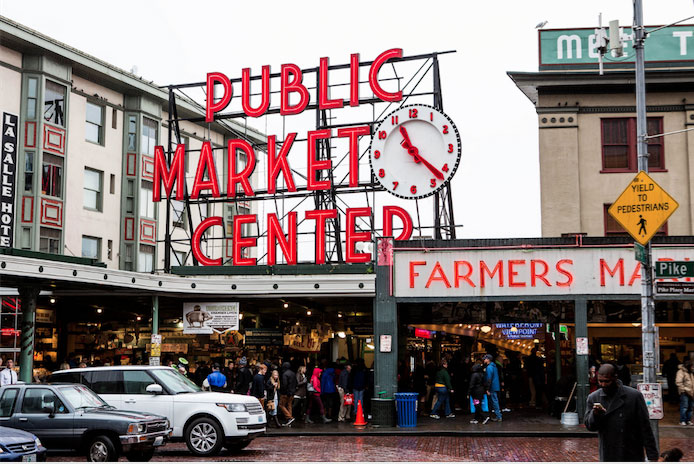 1) First things first though, it's hard to have fun with no money and there's lots of it to go around in Seattle. You know about Microsoft, Boeing and Amazon, but Google, Facebook and a whole host of equally successful companies are falling all over themselves looking for people to hire in Seattle.
2) A serious 
residential building boom
 is happening in Seattle too. Estimates are some 38,500 new apartments will be added between 2017 and 2018, with another 38,500 in the pipeline right behind those. Projections are for a 65 percent increase in rental units to a total of 237,650 by 2020.
3) The town is wonderfully quirky. If you like fresh eggs, Seattle will actually let you keep a chicken coop in your yard — as long as it is at least 10 feet from the house and contains a maximum of eight birds. It's also one of the most dog-friendly places ever. Polite pooches are welcomed in most restaurants, on public transit and even in one of the city's largest and most prestigious department stores — Nordstrom.
4) Speaking of dogs, the Seattle all-beef dog or brat with cream cheese and grilled onions will spoil you for any other hot dog anywhere in the world. Yeah, it's that good. The seafood is unrivaled too. With all of that water around, you know every restaurant's catch of the day is sensationally fresh.
5) While Starbucks is one of the city's most prominent exports, it's just the veneer when it comes to the coffee scene. Seattle's coffee houses prove the best of everything is always held in reserve for locals. If you haven't already, check out these great ways to get involved in Seattle!
6) World-renowned musicians Jimi Hendrix, Kurt Cobain and Quincy Jones grew up in Seattle. So naturally, the Seattle Music Project is one of the most significant music museums in the country. Predictably, the music scene is strong too, with a wide variety of styles and venues. Indie, pop, rock, country and hip-hop are all well represented.
7) Water sports abound, thanks to the abundance of lakes, sounds and islands. Whale watching is laughably easy. You can also hike a live volcano. What's more, the views of Mt. St. Helens, Mt. Rainier and the Cascades will take your breath away. And yes, Seattle is also known for its prodigious precipitation. But the result is some of the most verdant countryside you'll find anywhere in the country—along with fresh organic locally grown produce.