U.S. Housing Market Update Quarter 3 2017: Oakland Rises, San Francisco and San Jose Decline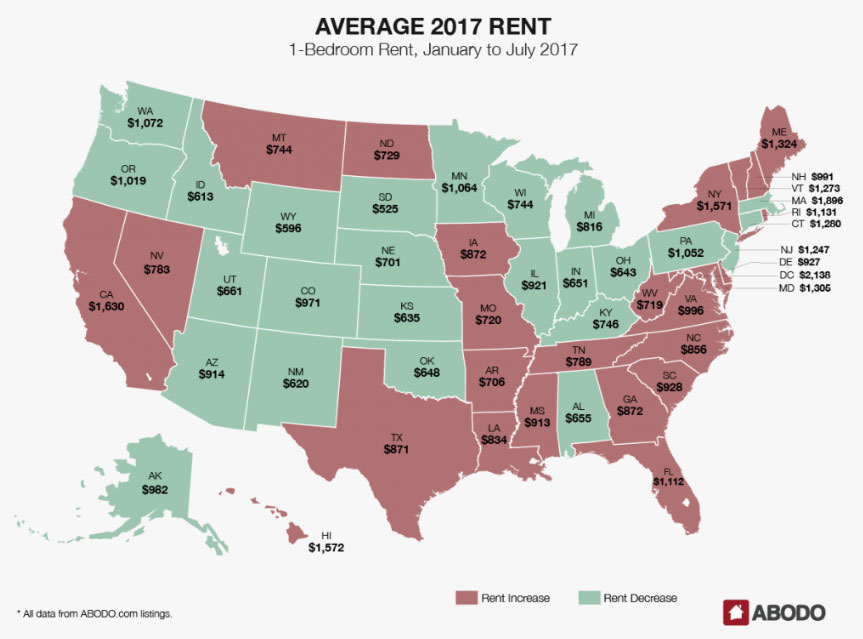 San Francisco and San Jose renters can rejoice—somewhat. The 2017 Mid-Year Rent Trends Report from the apartment listings website Abodo shows rental rates declined an average of 1.2 percent in The City over the first six months of 2017. Meanwhile, San Jose, the number three market in the country in terms of price, also showed a decline over the first six months of the year.
That's pretty much the extent of the good news for Bay Area apartment seekers.
The bad news for those seeking rental homes is both cities are still among the top three most expensive places to rent in the United States. The average price of a one-bedroom in San Francisco was $3,240 in June, while San Jose one-bedroom units averaged $2,378. Even though San Jose's number represents a 1.8 percent decrease from December 2016, Silicon Valley's queen city remains the third most expensive metropolis in the country in which to rent an apartment.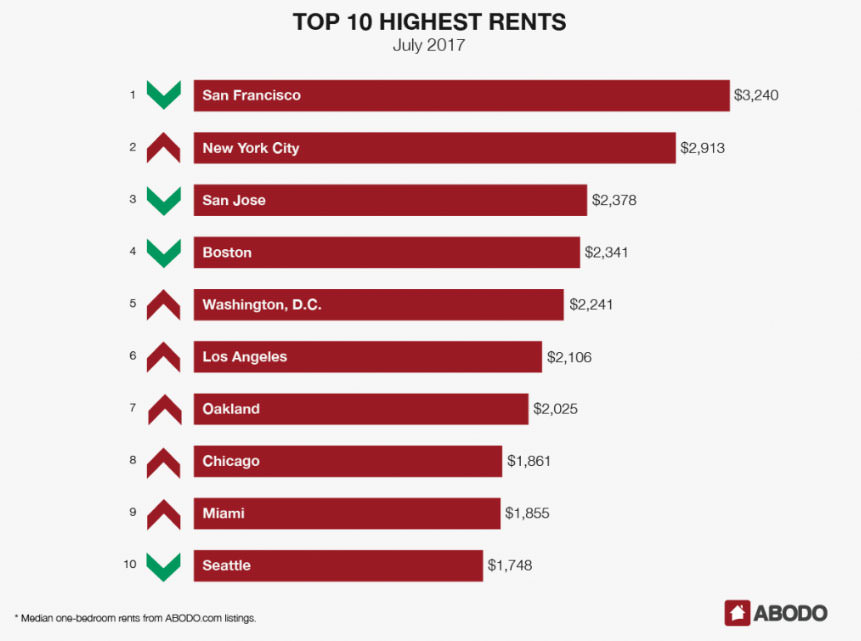 Meanwhile, Oakland's rents are showing only minor signs of cooling. According to the report, Oaktown continued its ascendancy—though in a minor fashion—registering a slight uptick of half a percent over December 2016, at an average of $2,025.
The rest of the state was similarly mixed. Sacramento one bedrooms averaged $1,221 monthly, which is up 1.3 percent, while San Diego showed a decline of 1.5 percent to $1,554. Los Angeles was flat at $2,106.
Recent Articles:
Of course, even in the California cities marking declines, these are still significant numbers when compared to other places around the country. Wichita, Kansas, the city with the lowest average rent on the list, came in at $512 monthly, which represents a decline of 1.8 percent over the first six months of 2017.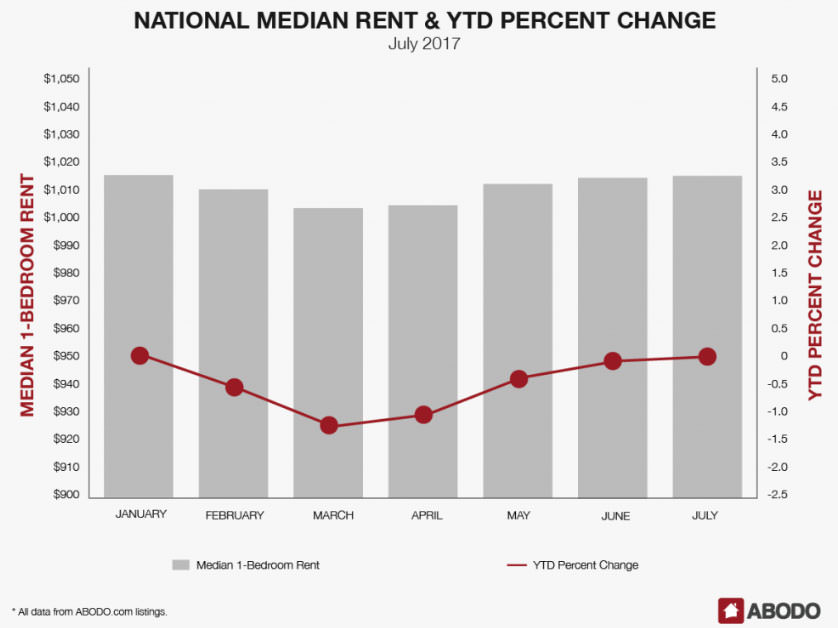 Now we'll be the first to admit the desirability index of Wichita, Kansas is a long way from achieving parity with that of San Francisco. But if you're looking for the maximum in terms of affordability, those Wichita linemen about whom the legendary Glen Campbell once sang are living quite comfortably, for a lot less money.
Considering the nation as a whole, Abodo's 2017 Mid-Year Trends Report shows the average rate wound up June right back where it started in January at $1,016 for a one-bedroom.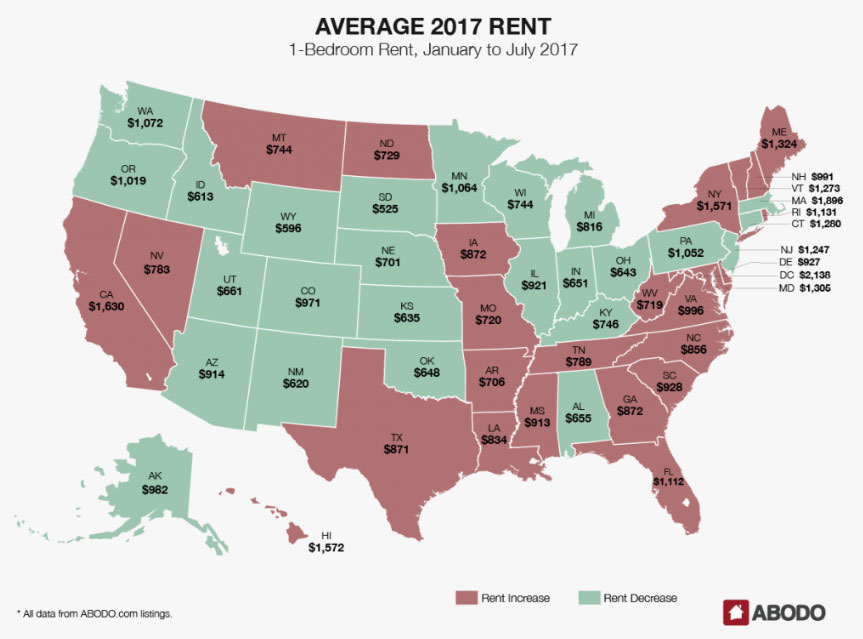 A slight majority of states saw an overall increase with the four steepest upswings being in South Carolina, Maine, Vermont and Rhode Island at an average of 7.2 percent among them. The four states registering the largest decreases were Utah, Oklahoma, Pennsylvania and Connecticut, with an average decline of 3.17 percent for the quarter. Take a look at what you can rent for $1,200 a month near Salt Lake City, Utah.
For those of you who tend to be curious about such things, the state with the lowest average rent is South Dakota at $525 monthly, while the state with the highest average rent is Massachusetts at $1,896 monthly. However, Massachusetts is surpassed by the District of Columbia (which, technically is a city rather than a state), at an average of  $2,136 monthly for a one-bedroom apartment.
Found this report useful? Subscribe to our real estate blog for free weekly updates of the current status of the housing market!