The Buy and Hold Blueprint: Qualifying an Investment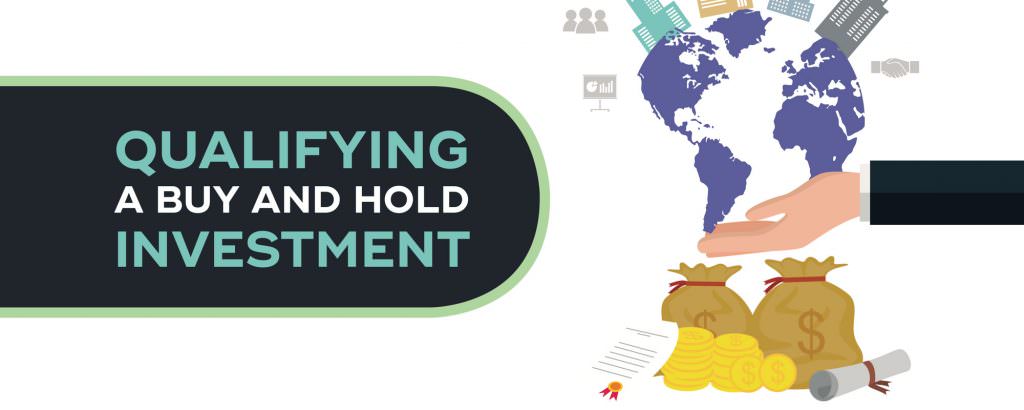 The Buy and Hold Blueprint was developed to give aspiring investors a complete picture of the real estate business. With an abundance of scattered, wide-ranging information already available online, this series is systematically designed to present both the big picture and fine details of acquiring investment properties and efficiently scaling your portfolio. Real estate is thought of by many to be a rich person's game, but this series will show you how everyday skills and resources can yield extraordinary returns with proper planning and diligence.
Most people invest with the intention of gaining some type of freedom, whether it be financial freedom from debt, personal freedom to travel, or the freedom to spend time with family instead of at work. These goals are reached by individuals who treat money as a working asset that should be put to work, not a possession to safeguard in a bank account.
Buy and hold investing in real estate is the method of choice for millions of everyday people across the country because it allows your money to work and grow for you, passively. Are they using cutting edge software that requires a high level understanding of statistical analysis to operate? No, they are using basic math, everyday computer programs, and public websites to conduct transactions that are getting them closer to their life goals every day. Here, that time-proven process is consolidated in a high level, yet easily comprehensible format that explains the reasoning behind each technique.
---
More importantly it contains an actionable plan for you to put into practice.
---
This first edition of the Buy and Hold Blueprint series, "Qualifying an Investment" details the most important aspects of selecting quality investment properties. It's broken up into four sections:
What is buy and hold investing and why should I care about it?
Learn about the financial perks that are exclusive to real estate investing, and how to take full advantage of them. This section lays out the big picture of implementing a buy and hold investment system, allowing readers to set investment goals and begin learning about the deal qualifying process.
Cashflow – Properties In The Moment
As you will learn, there are multiple ways in which an investment property can build wealth. Buy and hold properties are unique because they can generate positive cash flow for years with minimal work after the initial turnover process. Analysis techniques and formulas in this section show you how to measure that cash flow at specific moments in time.
Cashflow – Properties Over Time
The second section on cash flow builds off of the skills taught in the previous one by educating readers about the time value of money, a fundamental finance principal. Coupled with a complimentary spreadsheet template this section will make you proficient in forecasting and investment planning.
Analyzing Appreciation
Learn how to prepare and account for a property's appreciation in value over its lifetime. Properly calculate a property's market value and understand what external factors to consider while forecasting a potential, or current property's performance.
 Download The Buy and Hold Blueprint Guide:
Find this article useful? Subscribe to get free weekly content.