How To Price My Rental Home Competitively?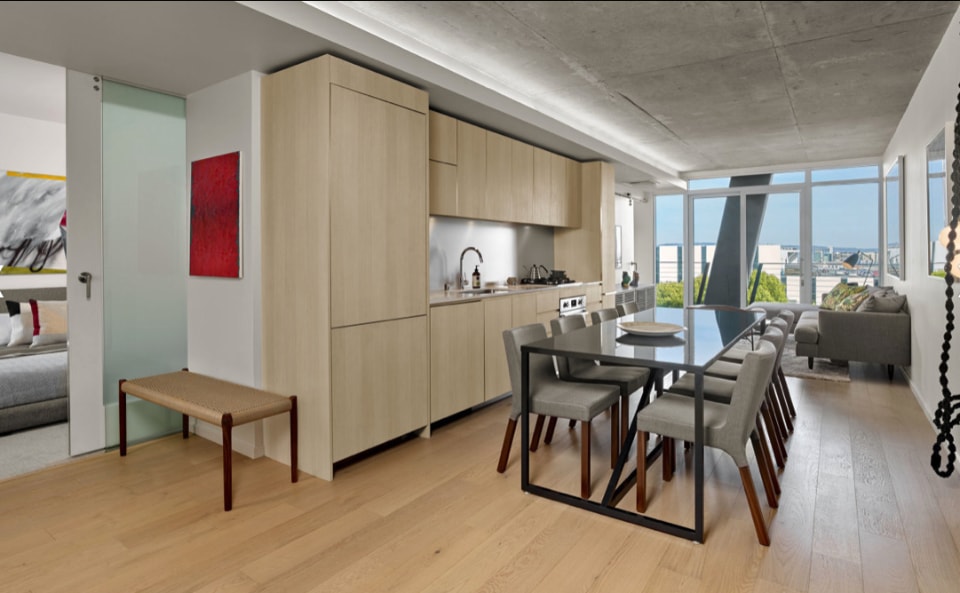 Understanding your rental market can help you attractively price your rental to generate better prospect interest and lower vacancy costs.
This process can feel like two opposing forces – on one hand, you want to make the most money possible, but pricing too high will discourage prospect renters from contacting you.
Today's post will focus on what resources you can leverage to price your home competitively on the rental market.
Scope Out Your Neighborhood
Online listing platforms have made information that was largely held by real estate agents now available to the public. Top sites like Zillow and Trulia have millions of rental listings.
We recommend you start by looking at the competition in your neighborhood. Pick a few listing sites such as Zillow and Trulia and filter the available homes by zip code, bedroom, and bathroom size.
This will yield a better sample size. The results will closely match your home specs and the zip code will narrow the results to homes within your neighborhood.
The old-fashioned way can yield results, too. Check your local newspaper or call properties with "for rent" signs.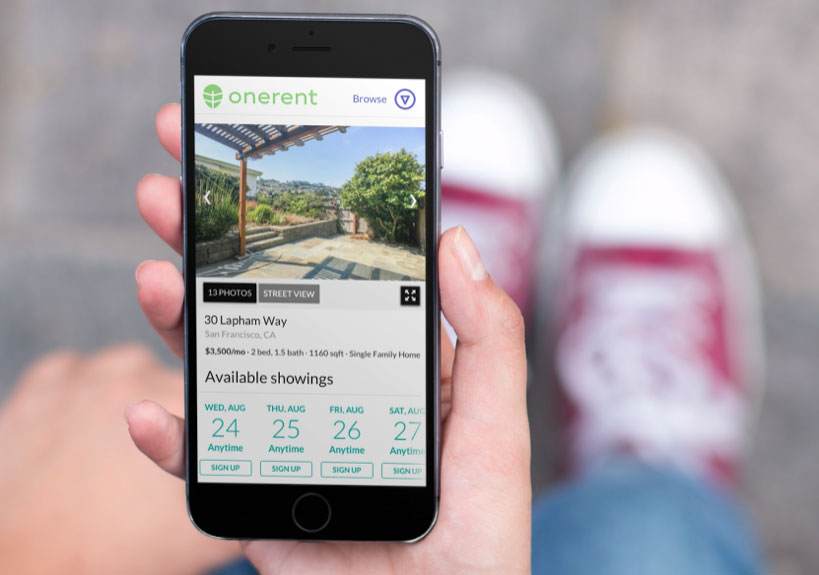 Onerent Rental Listing Product
Once you've collected rental listing prices for several similar properties in your area, it's time to find the average between them.
No two homes on the rental market are identical, but identifying a baseline using similar homes nearby will give you a more accurate price range.
Admittedly, this process can be time-consuming, but those hours of research will give more depth into who is currently renting and how those homes compare to yours. This better reflects what the market will absorb so you can figure out how much rent to charge based on your competition's pricing.
Related: How To Calculate Rental Property Expenses With The 50 Percent Rule (GUIDE)
Up Next: How to Ensure Your Rental Property Will Have Positive Cash Flow
Other free resources to consider are automation tools like Zillow's Zestimate or Trulia's Real Estate Market Trends.
Although the information won't be as detailed as your search above, the results from these reports provide a great overview of the market.
Here you'll find insights such as historical median rents, number of rentals, and in the case of Zillow's Zestimate, their recommended listing price on the rental market.
Pricing Talks
If your home has been on the rental market for over a week without any showings, then it's time to reconsider your price.
Renters have access to information on-the-go, so if a similar property is priced better, they will go with your competition.
Developing a pricing strategy can help avoid high vacancy costs. Our CMO, Chuck Hattemer, covered cognitive biases in pricing your rental and how to develop a fair strategy.
You don't have to take extreme measures like undercutting your neighbors. Instead, stay updated on your competition.
Be aware of how many similar homes are added, how many people have rented, and how much the properties are rented at.
If during your search you realize similar properties are offering incentives like move-in discounts, try to match your rate or offerings to that (assuming the rate is still fair).
Our Recommended Solution
Onerent's mission is to deliver a simple and efficient rental experience that everyone can trust. Our strategy is to lease the property at the best rate possible while keeping vacancy costs in mind. We've developed a market analysis tool to give our clients an edge.
Technology and automation is finally making its way into real estate. With that, data collection comes in to apply predictive analytics.
"Predictive analytics will be huge. Many industries have already adopted this, but real estate has been slow to the game. Yet, there is powerful data available that could help you better manage your portfolio. Those real estate investors that harness the power will be ahead of their colleagues.

Jeri Frank

CEO of Stratafolio, CEO of AssetRover
                                                                           Onerent's FREE Comparable Rent Analysis
Onerent's market analysis tool will search nearby listings for you for free. We'll compile this data and generate key summary stats such as the median rate and a recommended rental range based on current similar properties nearby.
We'll also expose all of the listings we selected, including the individual price, property details, and listing links to give you the most depth into your rental market.
This level of transparency and granularity is something that many other rent estimate tools won't provide.
As mentioned, the market rate will fluctuate as more owners list new properties and when rental rates change. Onerent's Market Analysis Tool will help you stay aware of the competition and make proactive recommendations so you can limit vacancy costs.
We highly recommend working with professional property managers to get rid of the hassle of renting out your own property. For an affordable property management price, you can make sure to have rent guarantee, eviction coverage, and more! Live easy now.
In light of the Government's moratorium in response to the Covid-19 health situation, we are freezing the Rent Guarantee feature until it's legal for us to collect or pursue rent.