How Donald Trump's New Tax Plan Will Change Real Estate Investing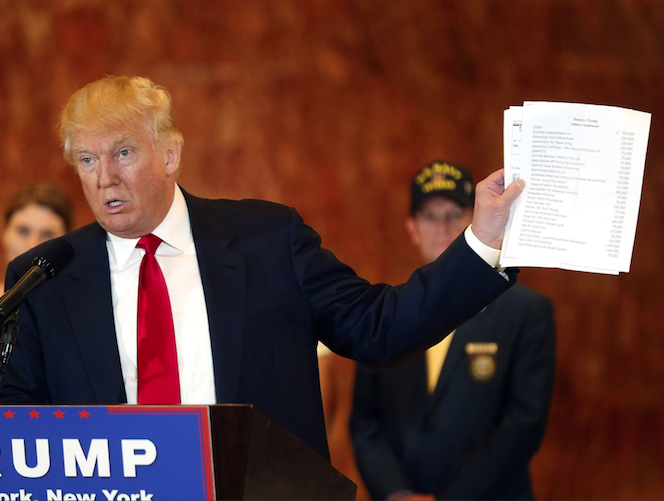 Donald Trump stirred up the news again recently with his new proposed tax plan. See the specifics of this new tax plan and how it can potentially change real estate investing.
Trump's Proposed Tax Plan
Our current tax plan has seven tax brackets. Trump's federal income tax plan will cut this down to three, further lowering income tax rates. The top bracket will have a 35 percent tax compared to the current 39.6 percent. The middle rate will have a 25 percent tax compared to the current 28 percent. The lowest will have a 12 percent tax, down from 15 percent.
The income ranges within these new tax brackets were not specified. Assuming Trump's plan will be derived from his candidacy plan, it is estimated the 12 percent bracket will fall within an income range of $0 to $50,000; 25 percent fall within $50,001 to $150,000; 35 percent fall within $150,000 or more. For the most part, your average take-home pay will increase from this Trump tax plan.
Americans who claim under the standard tax deduction can reduce taxable income further under Trump's tax plan. Single filers can deduct $12,000 compared to the current $10,4000. Joint filers can deduct $24,000 compared to $20,800 now.
How This Will Impact Real Estate Investing
The biggest change in the tax plan is the new policy on deductions. The plan eliminates most types of itemized deductions, which include state and local tax payments. This means property taxes as well.
"This proposal recommends a backdoor elimination of the mortgage interest deduction for all but the top 5% who would still itemize their deductions."

William Brown
National Association of Realtors® President
When this is combined with the elimination of state and local tax deductions, it can actually be a tax increase on middle-class homeowners. In the long run, this could make it more expensive to own a home and may drive up the bottom line.
Although the standard deduction is nearly doubled, many homeowners will have higher taxable income because of the elimination of the personal deduction.
For homeowners looking to just enter the real estate investing game, Trump's new tax plan may stall their dreams. It can be more difficult without the mortgage tax deduction. This deduction tends to influence homeowners to spend more money on a larger, more expensive home that they would get a large tax return on. They will however still receive a larger paycheck because of the tax cuts.
For homeowners who already made their millions in real estate investing, it may not be as difficult to continue investing. They have more cash in their hands to prepare themselves for unexpected events like this.
Of course this plan will need to still be approved by Congress, however it does make us thinking how we can save costs in other ways if tax plan is revised.
If you liked this article, subscribe to our real estate blog to stay up to date on Trump's newest plans on legislation.