High Demand and Low Inventory Depress San Francisco Home Ownership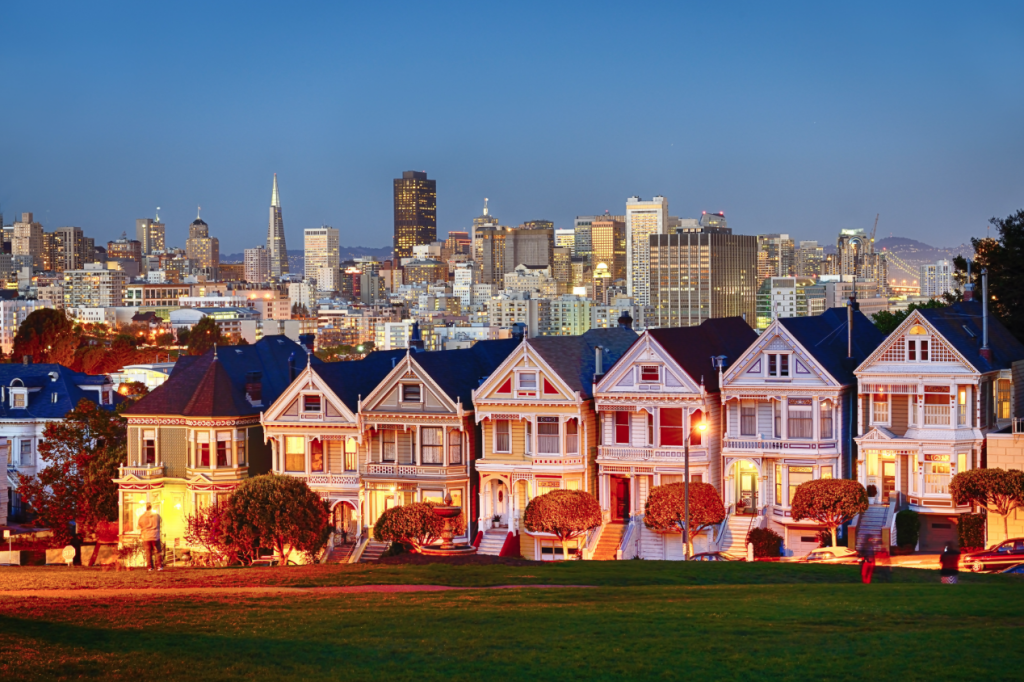 Some 14,000 housing units have been built in San Francisco since 2010. This sounds good, until you consider the number of residents in The City increased by 100,000 during the same period. Meanwhile, many current homeowners have chosen to put their houses up for rent rather than sell them. Together, these factors have created a situation in which demand is high, inventory is low and San Francisco homeownership is depressed.
Given these circumstances, anyone familiar with the basic tenets of supply and demand will tell you homes offered for sale in San Francisco are likely to sell for more than their asking prices. And indeed, on average, 66.7 percent of homes sold in San Francisco since the end of 2016 have attracted more money than their owners were expecting.
This has led to another rather remarkable phenomenon. In most of the country the median home price is $42,962, which means buyers need a qualifying income of approximately $43,000. However, an annual salary of $161,000 is currently required to purchase a home in San Francisco. Remarkably, a San Francisco family of four with a household income of $105,000 is now technically considered a low-income family.
Some real estate market analysts attribute these issues to Sacramento.
"California's housing problem boils down to bad government policy," says Madeline Schnapp, director of Economic Research for PropertyRadar. "Housing regulations have made it all but impossible for builders to meet demand in California's growing economy." She continues, "Conceptually, the solutions to California's affordability crisis are simple. But politically, we should expect the current situation to continue for the foreseeable future."
The upshot of all this is San Francisco's homeownership rate currently trails the national average. The Quarterly Residential Vacancies and Homeownership report from the U.S. Census Bureau report placed the national homeownership figure at 63.6 percent at the end of the first quarter of 2017. Meanwhile, the homeownership rate was 57.7 percent in San Francisco for 2016, down from 59.4 percent in 2015.
With high demand and low inventory depressing homeownership, most people have turned to renting their residences, which makes San Francisco a great place to be a landlord—if you already own the property. The Census Bureau's quarterly study placed the national rental vacancy rate at seven percent. Meanwhile, in San Francisco, the rental vacancy rate is just over two percent. Similarly, the national median asking rent is currently $864monthly, while it is $3,703 in San Francisco.
If you're a landlord, the situation in San Francisco finds you in great shape. If you're a first-time homebuyer; well, not so much.
Save up to 60% on Property Management in SF