Brexit Could Be Great News For Your Portfolio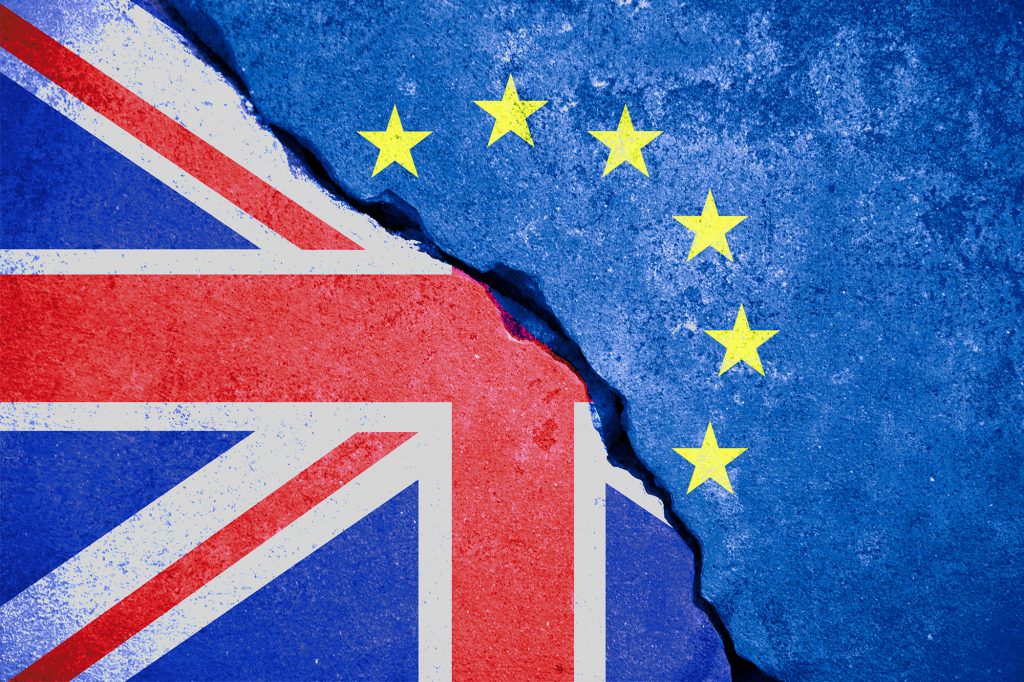 The UK's decision to leave the EU has Britain's citizens wondering about what the future holds. The stock market, the value of the pound, and the real estate industry are all "out of order" and causing a lot of apprehension across the globe. However, Brexit has created an opportunity for foreign investors to buy property at reduced prices – at least for now – in one the world's most inflated markets. Although it is already quite common for wealthy investors from overseas to buy property in London, now the doors have opened for average investors to delve into London properties.
What has Brexit done to the real estate market?
Buyers are now at a pause because of the uncertainty of the housing market, among other things. Their decision to "wait and see what happens" is keeping properties on the market and causing listing prices to drop. Home appreciation was already weaker than normal and now prices will continue to fall, even in the more expensive areas of London.
The rental market might be the only niche in UK's real estate industry which is expected to continue normal activity. At the end of the day London is still one of the most desirable places to live in the world, and not even Brexit can change that. Although international demand is expected to decrease, rental rates are likely to say the same, a relieving assumption for investors.
So whose market is it right now?
The lower prices may be an incentive for buyers to purchase properties but mortgages won't necessarily be easier to obtain. Rates might be raised as a way to more tightly control lending. However, the pound's value has fallen to $1.315, the lowest it's been since 1985, which could further encourage foreign investors to buy property.
Jonathon Hudson from the National Association of Estate Agents said, "Ideally, I would like to see London property bought by Londoners. However, this exit vote could reignite interest from overseas buyers from Asia who would see greater value back in the London market if the pound continues to weaken."
Locals have not been happy about properties being sold to investors from overseas during the housing crisis. The amount of properties being bought and used as vacation homes on a short-term basis is limiting the number of vacancies. This results in empty towers, rising home prices, and construction focusing on building luxury homes instead of homes suitable for new homebuyers.
However, London First's note on inward investing reports that the percentage of overseas investors in Prime London (high-end areas) in 2012 was the same as it was in 1990, with the majority of these investments being rental properties. Once investors take advantage of the drop in property prices as a result of Brexit, this phenomenon will probably go beyond Prime London and overseas investors will likely extend their rental property market throughout the rest of the city and perhaps even the country.
An opportunity for absentee investors
Besides being an iconic city, London is a prominent player in the financial world. Its international trade has created economic success and a stable job market. It has always been a dream location for tourists as well as a favorable market for investors.
After Brexit, properties are more financially accessible to investors since properties are about 20% cheaper in U.S. dollars. This should lead average U.S. investors to an epiphany.
The lower value of the pound makes the highly inflated market much easier to invest in.
---
This presents a great opportunity for absentee investors to now purchase properties at a cheaper price and benefit from high rental rates in what may be one of their dream markets.
---
Most wealthy foreign investors are buying luxury residences. However, if more average investors from the U.S. are able to purchase single-family homes, there are two possible positive outcomes: 1) properties that have been sitting on the market will now begin to sell quicker, revitalizing the housing market; and 2) local support might increase for average investors as their investments could decrease the demand for luxury buildings by making affordable housing more available.
In short, U.S. investors should consider branching out to Britain while the dollar's buying power is high compared to the pound. Investors can now spend less to manage properties, buy supplies, and even travel to visit the property.
Benefits of absentee investing in the UK
London has always been considered a "safe haven for investments" because of it's well-established legal system in the housing market. Property ownership laws are clear, making the city safe for residents to live in, and for property owner's assets to sit.
The many distinguished universities are also an incentive for investing – many investors rent out properties so that they can later send their children to study abroad and have housing. The demand for student housing is also high and such rental properties are convenient for local and international students.
Brexit may have created some uncertainty for Britain's future, but there's still a silver lining that should be recognized by American investors: they now have the opportunity to invest in one of the world's most influential cities, and it should be examined more closely. Additionally, some good could come to the UK from these new investments entering the middle-class housing sector because they very well could respark the bulk of it's housing industry.
Find this article useful? Subscribe below for free weekly content and special offers.
This article was written in collaboration with our partners at Mashvisor, where they are taking property analysis to the next level.