7 Best Cities to Invest in Real Estate Rentals Right Now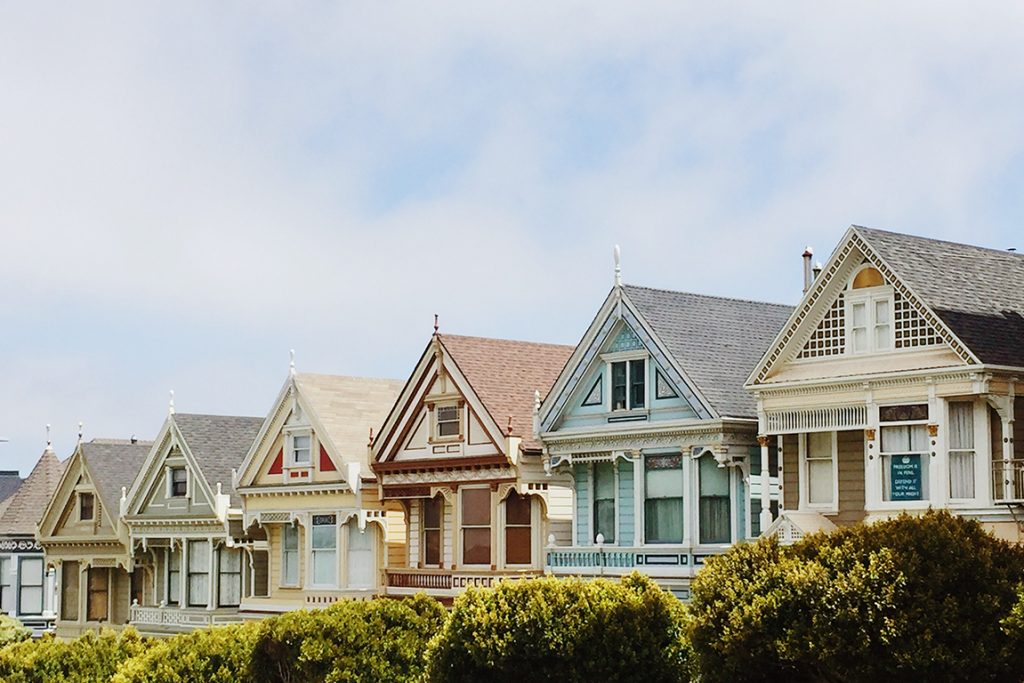 As the pandemic continues to spread, it continues influencing where people choose to live. White-collar professionals across the U.S. who were previously told to come into the office five days a week and drive through long commutes during rush hour were suddenly ordered to stay home starting in March to minimize infections of COVID-19.
As weeks of shelter-in-place orders rolled into months, employees with the privilege of working from home began to seek out larger apartments or homes with more outdoor spaces. COVID-19 may or may not fundamentally reshape the American workforce, but at the moment, people are certainly taking the opportunity to move outside major cities. Large, metropolitan cities, like New York and San Francisco, have seen larger-than-usual outflows of people since the pandemic began, while nearby cities like Philadelphia and Sacramento have seen plenty of people move in. We detail more of this in the State of Renting article.
Home mortgage rates have also dropped to historic lows. That means are interested in investing in real estate rentals or expanding your rental property investments, now is a great time to do just that due to the low-interest rates.
We've come up with a list of seven of the best cities to consider investing in 2020, but in order to do that, we have to talk about an important, and slightly lesser-known, real estate metric for determining whether property investment is worth the money.
Price-to-Rent Ratio
The return on investment (ROI) of rental property investment is a useful metric. Another powerful metric in determining where to invest your money is the price-to-rent ratio. The price-to-rent ratio is a comparison of the median home property price to the median annual rent. To calculate it, take the median home price and divide by the median yearly rent.
For example, the median home value in San Francisco, CA in 2018 clocked in at $1,195,700, while the median annual rent came out to $22,560. Doing the math, that means:
San Francisco, CA price-to-rent ratio = $1,195,700 / $22,560 = 53.
So what does this number mean? The lower the price-to-rent ratio, the friendlier it is for people looking to buy a home. The higher the price-to-rent ratio, the friendlier it is for renters.
A price-to-rent ratio from 1 to 15 is "good" for a homebuyer where buying a home will most likely be a better long-term decision than renting, according to Trulia's Rent vs. Buy Index. A ratio of 16 to 20 is considered "moderate" for homebuyers where buying a home is probably still a better option than renting. A ratio of 21 or higher is considered more favorable for renting than buying.
A first-time homebuyer would want to look at cities on the lower end of the price-to-rent ratio. In those cities, it's cheaper for you in the long-run to buy a home than to continually rent. But as a landlord looking for rental property investment, that logic is flipped.
It's worth considering cities with a higher price-to-rent ratio because those cities have a greater demand for rentals. While it's a more expensive initial investment to buy property in a high price-to-rent city, it also means there will be more demand to rent a place. Since homebuying can be expensive and out of reach for many people in these cities, renters are more likely to try and find a place to rent than take the plunge to buy a home.
Top 7 Cities to Invest in Rentals
We looked at the top seven cities that saw net outflows of people in Q2 2020 and then dug into what cities those people were looking to move to in order to determine which cities seem like the best places to make a future real estate investment. Using public housing data, Census research, and Redfin's Data Center, these are the top cities where people leaving large, expensive metropolitan areas for more affordable locations.
Atlanta, GA
Atlanta was the most popular destination city for people looking to leave New York City in the second quarter of 2020. 10% of people from New York City searched for housing in Atlanta. According to SmartAsset's analysis of the U.S. Census Bureau's 1-year American Community Survey 2018 data (most recent data available), Atlanta had a median home value of $302,200 and a median annual rent of $14,448. That comes out to a price-to-rent ratio of 20.92. Going by the logic that cities with higher price-to-rent ratios could actually be better for landlords looking to rent out a property, Atlanta looks to have a major inflow of people coming through right now.
Sacramento, CA
Sacramento was the most popular search for people interested in moving from the San Francisco Bay Area to a more affordable city. About 24%, nearly 1 in 4, people in the Bay Area are considering moving to Sacramento. That makes sense especially with big Silicon Valley tech companies like Google and Facebook making the shift to remote work, many employees in the tech sector are looking for more space while still being able to go into the office every once in a while. With a median home value of $358,300 and a median annual rent of $15,720, that's a price-to-rent ratio of 22.79.
If you're looking to rent your property in Sacramento, you can get a free rent estimate from our market specialists at Onerent.
San Diego, CA
16% of people looking to move from Los Angeles are considering moving to San Diego. The most recent U.S. Census data available indicates that San Diego's median home value was $654,700 and the median annual rent was $20,376, which comes out to a price-to-rent ratio of 32.13. The fact that San Diego has some of the country's most beautiful beaches don't hurt either.
We've been helping San Diego landlords achieve rental property profitability. We can help you analyze how much your San Diego property is worth.
Philadelphia, PA
Philadelphia is one of the most popular locations people in Washington, DC want to move to. Philadelphia had a median home value of $167,700 and a median annual rent of $12,384, for a price-to-rent ratio of 13.54. This price-to-rent ratio is actually quite good for someone looking to buy a home, but as a real estate investor, the decision gets trickier. This can still be a great investment since it will be a smaller initial investment, and there also seems to be an influx of people looking to move from Washington, DC.
Phoenix, AZ
At 6.8% of Chicago city dwellers looking to move to Phoenix, it topped the list for people moving out of Chicago, followed closely by Los Angeles. Phoenix's median home value of $249,100 and a median annual rent of $12,588, resulting in a 19.79 price-to-rent ratio. In 2019, Realtor.com named Phoenix as 7th on their list of top 10 cities for real estate investment sales, and a quick search on Zillow indicates there are currently 411 "new construction homes" for sale in Phoenix.
Portland, OR
Portland came in third place for cities where people from Seattle wanted to move to. Portland made the most sense as its median home value clocked in at $451,000 and its median annual rent was $15,564. That works out to a price-to-rent ratio of 28.98. Furthermore, Portland has also been called the Silicon Forest of Oregon as many tech companies in California look to escape the high costs in the San Francisco Bay Area.
Colorado Springs, CO
Denver is still a hot market, however, homebuyers and renters are targeting Colorado Springs as a potential new home. Again, Colorado Springs came in third after Seattle and Fort Collins, CO, but Colorado Springs has data more readily available to help you make an informed decision for yourself. With Colorado Springs' median home value at $288,400 and median annual rent at $13,872, the price-to-rent ratio comes out to 20.79.
The Colorado area is an up and coming market. Set the right rent price to lease your property fast in Denver and Colorado Springs.
These seven cities are experiencing large inflows of residents at the moment, and most of them have a price-to-rent ratio that indicates they would have strong rental demand, so it is certainly worth considering for yourself if now is the time to expand your real estate investments. Even if now is not the best time for you, the trend in people leaving expensive metropolitan cities for smaller, affordable cities will likely continue for the foreseeable future.
Data Disclaimer: All references to cities experiencing net outflows of residents and people looking to move to a new city come from Redfin's Data Center based on user search data. References to median home value, median annual rent, and price-to-rent ratio for each city are pulled from SmartAsset's analysis of the U.S. Census Bureau 1-year American Community Survey 2018 data (which is the most current ACS data available).