5 Reasons You Should Rent Your Home and Not Sell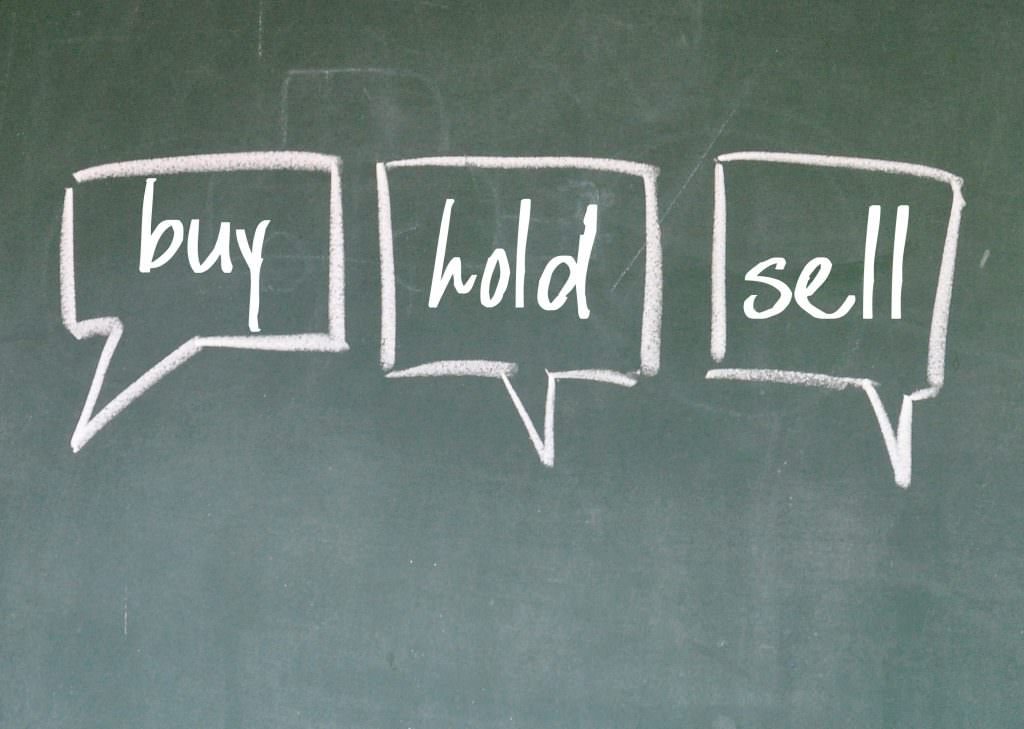 So you're faced with the tough decision of whether to sell or rent your home or apartment. The giant pile of cash that comes after selling can be tempting, especially if you have no idea where or how to start being a landlord. Becoming a landlord can seem daunting at a glance, but when broken down into a checklist, the responsibilities become manageable. But that is a discussion for another day. For now, let's look at the benefits that come with renting out your property.
Passive Income, Great Returns
People will always need a place to live, which is why millions of property owners across the United States rent out their homes to the 35% of the population that isn't ready to own yetNot only is it one of the more reliable investments to make, but it is almost completely passive income. These individuals often see their property as a path to a their comfortable retirement. The turnover process is the most time consuming part of the lease cycle because it requires advertising, coordinating showings, completing maintenance, and preparing the lease. However, if a landlord has the right tools to do it themselves or bring on the right partner to efficiently manage the property, an owner can save hours each month and turn their tangible asset into a reliable, automated, passive source of income.
Not only does owning a rental property require little time after the initial set up, but it has proven to yield some of the greatest returns when compared with other investments – and they are currently only increasing. Rent.com recently reported that rent rates are predicted to rise 8% nationwide in the United States during 2016, making real estate a better investment than the Dow Jones Index, which dropped .24% in 2015. These recent trends have given landlords the best of both worlds: great returns with little time spent.
Mortgage Payments Are A Thing Of The Past
Face it, no one likes to pay bills. Mortgage payments can put a lot of stress on an individual for a number of reasons, one being that it is usually the most costly bill that homeowners pay every month. Owning a rental property can eliminate that payment by using your rental property income to pay for your new mortgage every month, alleviating all of that house payment stress.
Once your home is paid off from all of that extra monthly income you can start to save and invest it in other ways. Reinvesting rental income is an easy method for real estate investors to expand their property portfolio, which can lead to significantly more cash flow down the line. Some people choose put it into their 401k's while others simply let it pile up into a bank account. Regardless of what you choose to do with the excess cash afterwards, owning a rental property is an efficient way to pay off a new mortgage.
Rental Demand Is Increasing
After the housing bubble started to burst, the United States has been transforming into a nation of renters. Fewer people are buying homes each day, which means the demand for rental properties is increasing daily. This trend has given landlords more of an upper hand every year because demand is so high for their properties, allowing them to choose the lease terms and collect prime rent payments.
It is a lot more difficult to find the right buyer for a home than it is to find the right renter. Buying a house is thought of more as a lifelong decision while renting a place can be viewed as a temporary scenario, so people are more likely to act quicker when renting than they do when buying. Sure there might be a lump sum of cash that comes with selling, but in the long run, you can make more money renting without worrying about how long your property will sit on the market.
Long Term Tax Advantages
Even as a landlord with one property you are entitled to several tax benefits if you keep proper documentation on them. The IRS tends to be pickier on certain (smaller) expenses like travel, so it is important to keep a sound record of receipts. It is your preference regarding how you keep track of these expenses (physical, digital, etc.), but remember that you have to be able to show proof in order to ensure that you get the write off's approved.
First, you are allowed to write off mortgage interest and real estate taxes on your property. Any operational activities such as maintenance, Homeowner's Association fees, travel, insurance, and utilities can be deducted as business expenses as well.
According to the Modified Accelerated Cost Recovery System, you are allowed to deduct your property structure's depreciation over a period of 27.5 years. What this means is that if your property was worth $500,000 when it was built, then you would be able to deduct (500,000/27.5) about $18,382.00 each year as a depreciation expense for your business. It is important to note that the value of land should not be included in the property value, only the structure.
Keep your options open
Moving to a new city can be a great opportunity to become a landlord. Not only can renting out your place cover the mortgage for your new home, but it also lets you keep the option of moving back if necessary. Absentee owners make up a significant portion of landlords in the United States, many of whom do not plan on expanding their portfolio and just want to have the second home as an option
Even if you think you can only give this whole landlord thing as much effort as a part-time gig, understand that it is still a possible endeavor. At the very worst you are left with the option to move back, making your mortgage payment without the help of your day job. Keep your options open by trying at first to rent out your property, and see for yourself if you don't like being a landlord. I mean, you can always sell later right?
At the end of the day, no one can tell you for sure if renting or selling is the best choice for you. It is a personal decision that goes way beyond number crunching, industry expertise, and daily schedule. I hope that these short bullet points provided some insight into the benefits of renting. If this post brought up any new questions for you then don't hesitate to leave a comment!
We've recently shared 5 exclusive real estate guides that you can download for free on the Badass Real Estate Professionals group on Facebook. Come take a look and grow your business to the next level!
Qualifying an investment property
Learn from industry experts and gain financial freedom.