3 Tips to Finding An Apartment in Seattle, Washington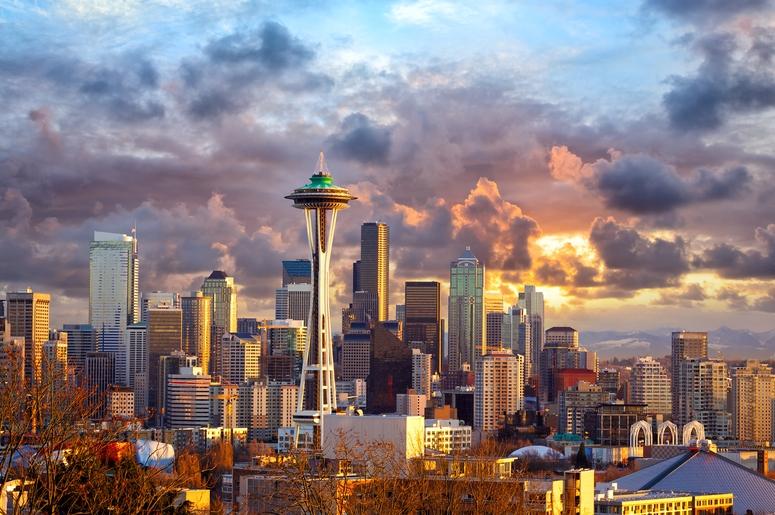 Seattle, Washington is an incredible city to live in. Unique foods, promising career opportunities, and lively culture can all be found in the Emerald City. We can all dream of living here, however actually securing a rental in Seattle is another story.
According to the U.S. Census Bureau, Seattle is the ninth fastest growing metropolitan area in the United State. Around 1,100 residents move here per week from calculations by the American City Business Journal. With the sheer number of people moving toward this area, finding a rental home can be quite difficult. This is the reason why Seattle is among the top 10 most expensive U.S. rental markets!
Take a look at a few apartment hunting tips that will get you the Seattle home you've been dreaming for.
Get To Know Residents Currently Living In The Area
When it comes to apartment hunting, an easy trick is to first ask anyone you may know living in the area. Their experiences living in Seattle should paint a vivid picture and give you realistic expectations for places to move. Finding the right neighborhood is subjective however collecting as much information about the area will let you think objectively.
After you've sampled around your friend and family, search online for travel and destination articles for the best places to live. Seattle is a fast paced and touristy location. Reading a few blogs can save you with the headache of dealing with tourists everyday when heading into work.
Research The Neighborhoods
Stemming off of getting the know the area from family and friends, you would also want to research the neighborhoods using the internet. Ask yourself these three questions: price, commute, and amenities. If you can find a location where the price, commute, and amenities are ideal, then you've found your dream home.
Go on Zillow, Craigslist, Onerent and start looking around in different areas for the average prices and commute times. If you enjoy a short commute, then you can take a look at Capitol Hill or Queen Anne. If you would rather live farther and save money on rent, taking a look at Beacon Hill or West Seattle can be an option.
Finding the right neighborhood takes due diligence however will make you a more knowledgeable Seattle resident after moving there.
Checking Available Rental Listings
Proactively checking available rental listings will give you the edge and priority to schedule a showing and apply to a property. We recommend setting a Google Alert that sends an email to your inbox whenever a new listing gets published that fits your requirements. Some available listings through a property manager, such as Onerent, will provide a one strop shop for listings. Applying for one property through Onerent will mean you can apply to multiple throughout their network.
Seattle caters towards residents looking for a unique experience and world-class amenities. It is important to know if you want to live here, you need to do some research into the best areas to settle down.
Browse Listings & Schedule A Showing