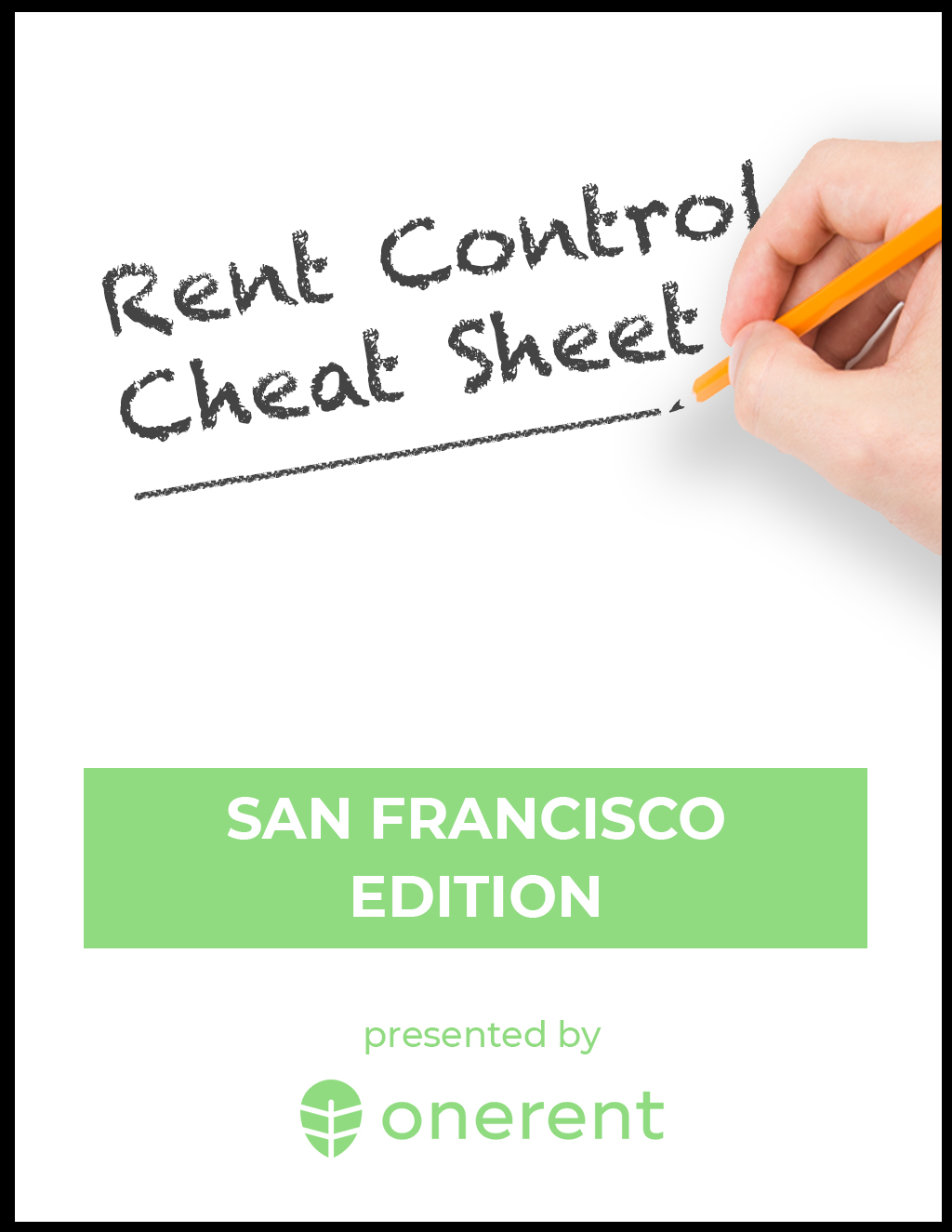 SAN FRANCISCO BAY AREA EDITION
Rent Control Cheat Sheet
In this San Francisco Bay Area rent control cheat sheet covers the highlights of each city's ordinance on a county-by-county basis.
The first part of this guide covers important rent control definitions and legal terms. The second part of this guide goes in-depth city by city of the various rent control laws.
Cities featured:
Alameda Country
Contra Costa Country
San Francisco Country
San Mateo Country
Santa Clara Country
Solano Country
Enter your details below to get your copy
Your e-book will be emailed as a pdf straight to your inbox as soon as you click
the download button.
ABOUT ONERENT 
Designed with technology at the core for maximum efficiency and transparency
155
Leases Signed in Last 60 Days