Coronavirus Protocol for Rentals: Property Management Solutions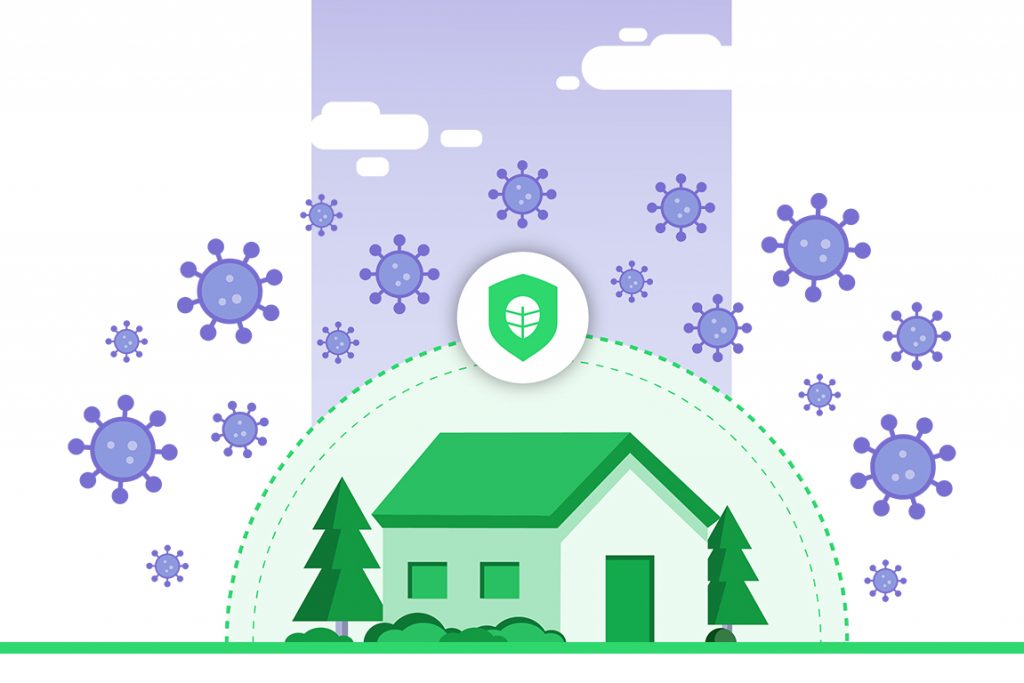 The coronavirus (COVID-19) disease is raising concerns for renters and property owners in the long-term rental market. This article is the best place to find the latest information about Onerent's protocols during the global pandemic.
Our top priority at Onerent is the safety and well-being of our homeowners, residents, and employees. Given that we manage nearly 1 in every ten single-family rental homes in the San Francisco Bay Area, Seattle, and Southern California, we take our responsibility seriously to adapt to the changing environment due to the virus.
---
LIVE UPDATES:
Onerent is taking steps to align with the current mandates in California, Washington, and Colorado states. These procedural updates are real-time and will be posted here as we make changes.

3/27/20:
Statewide Eviction Ban
California Governor, Gavin Newsom, announced a statewide ban on evicitions over nonpayment of rent for those affected by the novel coronavirus. We are working with our property owners to abide by the state and local restrctions on evictions. Landlords may learn how this will impact them in this blog article. Onerent will be following proper protocols to assist any residents who provide documentation of financial hardship due to the virus.
3/23/20:
Changes to Property Onboarding
Any homeowner signing up with Onerent's leasing only service must complete the required habitability checklist and provide photos for their listing remotely. Onerent will not send any staff to conduct a property walkthrough for a Leasing Only home. For those homeowners using one of Onerent's full-service management packages, Onerent can conduct a property walkthrough, but we will require that the homeowner is not present during the property walkthrough. In either situation, your Onerent sales contact can provide more details and schedule your walkthrough.
Self-tours Required
All renters wishing to tour a Onerent home are required to submit proper identification and go on a private self-tour of the home to avoid all contact with others. Those renters who are in an area under the shelter-in-place rule must rely on our virtual tours to view a home.
3/19/2020:
Rent Rebates
Starting March 19, 2020 until March 31, 2020: Any renter who signs a lease for a Onerent home will receive a monthly rent rebate of up to 8% off rent for the first six months of the lease. This rebate will be reflected in your resident dashboard when you go to pay your rent online.
---
Concerns About Coronavirus
Homeowners who are renting out their property may be concerned about the foot traffic of prospective renters touring their homes, particularly in regions most impacted by the virus. 
Renters looking for a place to live may be concerned about the rental process, attending open houses, and finding somewhere safe and clean to settle down.
Current residents may have concerns about maintenance personnel or other Onerent staff visiting homes to conduct work.
We want to reassure you that Onerent is aligning with the best practices laid out by the Center for Disease Control (CDC), World Health Organization (WHO), and other relevant organizations. As a result, we've activated protocols and enhanced property management procedures in the interest of our customers' and employees' health and safety. Read about these protocols below.
Virtual Home Tours for Remote Viewing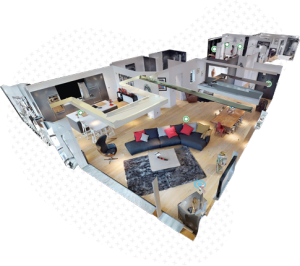 Using the latest 3D imaging cameras, Onerent offers virtual tours as a property management service in nearly every listing available on our platform. 
This option gives renters the flexibility to still tour a home for rent without having to visit the property physically. The remote walkthrough can still give someone the feel of a home but from the safety of their computer or mobile device. 
With the recent COVID-19 developments, we've seen a jump in the number of renters using virtual tours. 
The percentage of renters on Onerent who have applied to homes without ever visiting the property went from 20% to 40% in the past two weeks. 
Since renters can apply for free to any listing on Onerent, there are no costs to renters should they change their mind later.
Private Self-tours for Renters
Onerent is activating our self-tour service for renters in as many homes as possible. Self-tours allow for renters to go view a vacant home privately without an agent or other party on-site. 
Each Onerent home offering self-tours will have a smart lockbox installed on the premises. Upon passing ID verification, a prospective renter is granted a one-time access code to go tour the home at their convenience. 
A private tour experience minimizes physical contact between individuals and provides a convenient solution should someone feel the need to go beyond the virtual tour option we offer.
In addition, all prospective renters on Onerent are proactively informed to reschedule their showing with our flexible on-demand tours should they or any close contacts demonstrate symptoms of the virus.
Experience the modern and efficient way to rent
Free Rental Applications on All Listings
Onerent is activating free rental applications for all listings on our platform. 
Typically, landlords or online rental platforms charge a rental application fee of $20 to $50 per application. 
Given the uncertain circumstances created by the coronavirus, we're offering renters the flexibility to apply on Onerent without the financial burden associated with these application fees.
Property Management Staff Hygiene
All Onerent employees and contractors are reminded to follow best hygiene practices as defined by the CDC and stay home from work should they or any close contacts experience any symptoms of the virus. 
Deep Cleaning Standards for Onerent Homes
As is standard in our procedures, Onerent's full-time Home Services staff performs a deep clean of each home before the move-in of a new resident. 
Our cleaners use hospital-grade disinfectants in their cleaning solutions and focus extra effort on high-touch locations such as bathrooms and kitchens, along with deep carpet cleanings where necessary. 
With the heightened concerns of coronavirus, we're imposing stricter standards on deep cleanings and offering increased availability of cleaning staff.
As the situation with the novel coronavirus (COVID-19) evolves, please refer to the official websites of the CDC, WHO, and your local authorities to stay informed on the status of the virus and the precautions you can take to minimize your risk of exposure. 
Thank you for your patience and trust in Onerent. We are prepared to navigate these challenging circumstances with your safety and confidence at the forefront of everything we do.
This is a developing story: We'll update you on the solutions Onerent property management is providing to address coronavirus.