The Safest Way to Rent a Home Remotely
Contactless rentals combine a series of tools to help you rent a home safely and remotely without human contact necessary.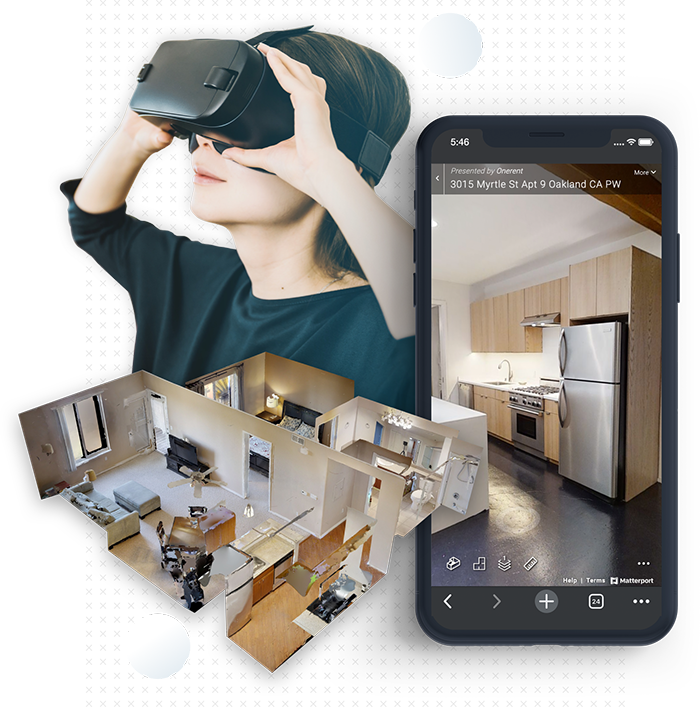 Contactless Rental Process
Onerent enables you with 3D Virtual tours, free online application, and our AI-driven chatbot so you can sign a lease without human contact.
90 day Move-out Guarantee
Unsure of making a move? Onerent allows you to move out within 90 days when you lease a home without touring it in person. You'll get your security deposit back if the place is left in good condition.
Professionally Managed Listings
We visit every home and directly manage the property day-to-day. Every home is cleaned and maintained for our residents' habitability and safety.
*COVID-19 Update: Renters are encouraged to stay home and not attend in-person tours as they may not allow for safe social distancing or comply with public health orders. Instead, you may use the Ace chatbot below to view homes for rent and take a virtual tour.
Take a Virtual Tour
You can do a 3D walkthrough of any Onerent-managed home.
Try it out for yourself below!
Frequently Asked Questions
Which listings have virtual tours?
Properties signed up with Onerent's Basic or 360 management services. Virtual tours are created by our Field Staff upon visiting the home.
Am I Eligible for the 90-day Move-out Guarantee?
The guarantee applies when you have only virtually toured a home on Onerent and signed a one year lease without ever visiting the place in-person. Only some properties are qualified for the guarantee, please make sure to check with your Onerent contact.
How does the 90-day Move-out Guarantee work?
If you qualify for the 90-day Move-out Guarantee, you can move-out of a Onerent home within the first 90 days of moving in. You'll get your security deposit back less any damages. You will only pay the rent for as long as you occupy the home and can walk away from the lease scot-free should you change your mind about the place within those first 90 days.