Know someone who may be interested? Ask about our referral bonuses
Planning to sell your property management business?
We can help secure your financial outcome and give you ownership in the future.
Discover the value of your property management portfolio
Get a Great Business Outcome and Focus on What You Love
our Partners receive both cash and equity for their portfolio
Choose your path
Whether your looking to retire, specialize in work you love, or were financially impacted by covid-19, this is an opportune moment to make a strategic exit plan for your business.
Our team will give you a portfolio valuation and discuss exit opportunities. Our goal is to help you identify the most profitable financial outcome while giving you the opportunity to focus on your passion.
Why Partner with Onerent?
We Put Partners First

Flexible Engagements
We value your expertise and local experience, but understand you may be looking to stop the day-to-day work. you can be evolved in whatever capacity you wish. Simply follow your passion!

Maintain Portfolio Ownership
We'll give you ownership in Onerent and its future. To date, we've served 10,000 properties across 500 zip codes. Our operating model is designed for scale, and we want you onboard to bring new ideas and rocket fuel!

Join a Dynamic Team
Join an experienced group of real estate and technology experts who believe and invest in your vision, including the former CEO of Century 21 and the Chief of AI at Google.

Modernize your portfolio with Onerent Technology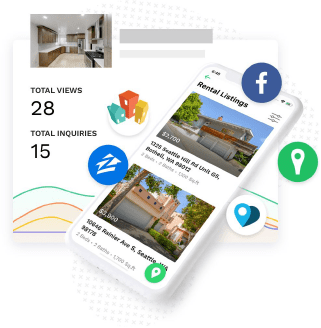 Proven Satisfactory In the Market
Onerent is trusted by 9,000+ homeowners and served more than 50,000 renters in 500+ cities. Our customers rated us with 4.8 satisfaction score which leads us to 85% customer retention rate for both owners and renters.
Upgrade Your Customer's Experience with Ace
Ace is a friendly rental assistant for both owners and renters. It is Onerent's conversational chat platform where owners and renters can chat with Ace's sophisticated AI to complete the entire rental process.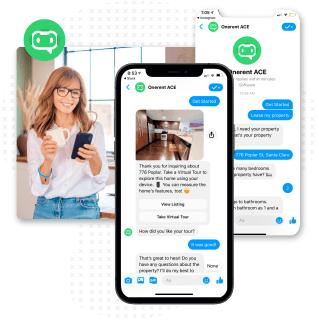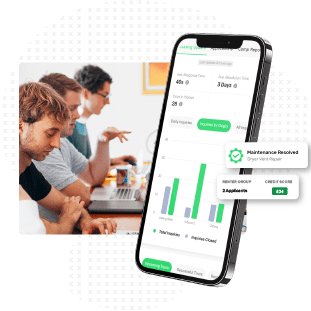 Eliminate the Busy Work of Management
Our team includes 30 engineers who can help upgrade workflows and automations in your property management business. Owners on Onerent send 72% fewer back-and-forth emails and calls than typical property managers.
Smooth Transitioning 4 Easy Steps
Fast and easy process, from valuation to onboarding your portfolio in Onerent system.

Portfolio Valuation
Get an idea of the value of your business

Decide Partnership Model
We'll talk about the various exit packages we can offer.

Put Together Agreement
Sell your portfolio for a combination of cash, equity, and passive income streams.

Portfolio Onboarding
Experience a fast onboarding of your portfolio to our system.