Investors & Advisors
We can't do it alone. Here are the folks that have given us the means to bring Onerent to life.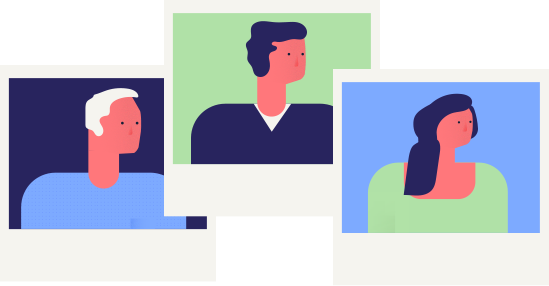 They've got our back
Our Investors
Renren inc.

An online social network service that offers an extensive interactive communication platform for the Chinese market. The company is an active investor in US-based real estate and finance technology companies such as SoFi, LendingHome, Fundrise, and Sindeo.

XG Ventures

XG Ventures was founded in March 2008 by ex-Googlers, who were early hires in strategic roles at Google. Pietro Dova and Andrea Zurek are the managing members.

Jeff Dean

Google Senior Fellow, Co-inventor of MapReduce

Mike Zee

Former Deputy General Counsel, Google

Jonathan Manson

Former Associate General Counsel, Google
Leading The Way
Funding Announcements
January 2016
Our Seed Announcement
Onerent Simplifies Residential renting Process for Both Renters and Owners.
March 2016
Our Series A Announcement
Onerent Transforms a Revolutionary Idea into a Scalable Model.
Trusted Guidance
Our Advisors
Derek Butts

Vice President, Product Strategy at Workday

Gary Sbona

Chairman, Regent Pacific Management Corporation

Ehsan Lavassani

Founding Engineer and VP of Engineering at Personal Capital

Gilbert Gallardo

Vice President. Corporate Development & General Counsel at Afero

Chris Cabrera

Founder & CEO Xactly

Manik Dhar

Director Americas, Google Maps, Google Cloud

Brendon Cassidy

Former VP Sales at EchoSign and First Director of Corporate Sales, LinkedIn

Henry Hattemer

General Counsel & VP Operations Neilson Financial Services

Jim Burns

Chief Financial Officer at Accela. Former CFO of HP Enterprise and Silver Springs Network
Derek Butts

Vice President, Product Strategy at Workday

Gary Sbona

Chairman, Regent Pacific Management Corporation

Ehsan Lavassani

Founding Engineer and VP of Engineering at Personal Capital

Gilbert Gallardo

Vice President. Corporate Development & General Counsel at Afero

Chris Cabrera

Founder & CEO Xactly

Manik Dhar

Director Americas, Google Maps, Google Cloud

Brendon Cassidy

Former VP Sales at EchoSign and First Director of Corporate Sales, LinkedIn

Henry Hattemer

General Counsel & VP Operations Neilson Financial Services

Jim Burns

Chief Financial Officer at Accela. Former CFO of HP Enterprise and Silver Springs Network